Crack software password with cain abel. Cain and Abel software for cracking hashes tutorial
Crack software password with cain abel
Rating: 8,8/10

1038

reviews
Cain And Abel Download
I must say a big thanks to all users of my forum for the incredible support they are continuously providing to newcomers. L0phtCrack L0phtCrack is an alternative to OphCrack. It allows cracking via bruteforce, rainbow tables, or dictionary methods. You can specify the username list along with the password list. A few password cracking tools use a dictionary that contains passwords. After successfully finished performing password recovery it will show you password like in the image below.
Next
Cain & Abel Free Download for Windows 10, 7, 8/8.1 (64 bit/32 bit)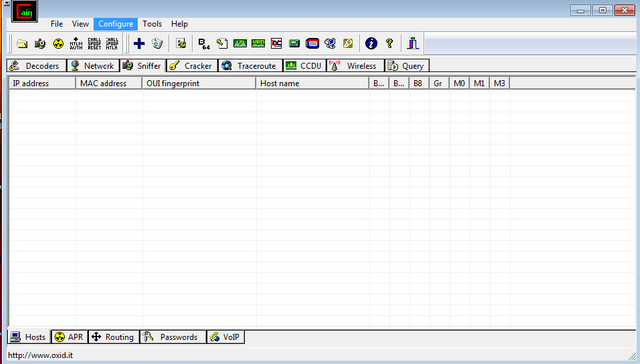 For all those non-windows users, ettercap and wireshark maybe kismet are good alternatives. This kind of password sometimes takes weeks to crack. The Cryptanalysis attacks are performed by the Rainbow Labels which can be produced with the help of winrtgen. Security researchers use these tools to audit the security of their apps and check how to make their application secure against these tools. It was acquired by Symantec and discontinued in 2006. You can easily add modules and enhance the features. It also includes extra options of load and resume, so process can be paused when required and you can resume process when you want.
Next
How To Crack Passwords Using Cain & Abel? : Step
Fortunately, Cain comes with a tool called winrtgen, which is located in its own folder in the installation. It is speedy brute force, parallel and modular tool. It is used for recovering many types of passwords by using the following methods: network packet sniffing, brute force, cracking passwords using dictionary attacks and cryptanalysis attacks. I have also provided you the download links according to the different version of windows you can select any type of windows version which you are using. Open cain and Abel and tap on Configuration. RainbowCrack : New Innovation in Password Hash Cracker RainbowCrack software uses rainbow tables to crack hashes, in other words we can say it uses process of a large-scale time-memory trade for effective and fast password cracking. Purpose and reason of password cracking includes gaining an unauthorized access to a computer system or it can be recovery of forgotten password.
Next
Password Cracking Using Cain & Abel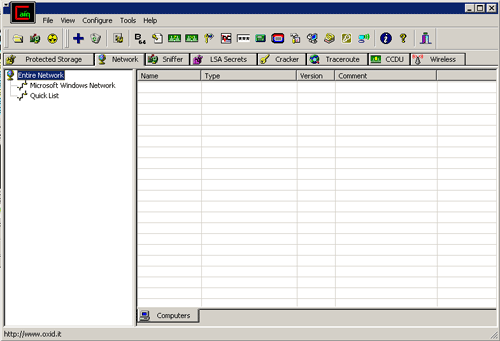 Variety in passwords: One important thing you must always take care. It's basically the process of recovering passwords to breach or restore the security of a computer system. You also do not need to generate rainbow tablets by yourselves. This tool can detect weak passwords. After computation, results are stored in the rainbow table. Soon, I'll be discussing them in detail in another article. John the Ripper : Multi-platform, Powerful, Flexible password cracking tool John the Ripper is a free multi or cross platform password cracking software.
Next
Top 10 Password Cracking Tools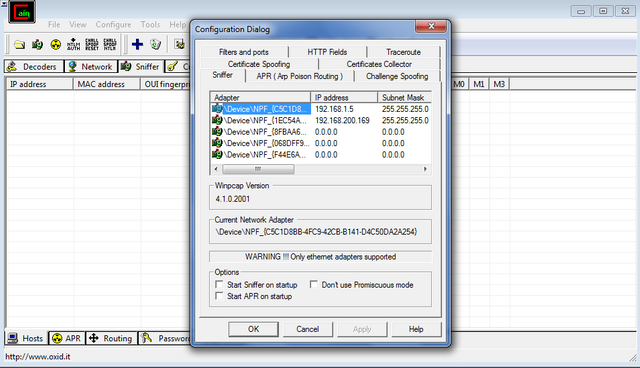 This hashing process makes sites much more secure, but with the correct utilities and training, about 98% of the passwords used across the Internet can be cracked within a matter of hours! One of these is it's hash cracking feature. Using a large-scale time-memory trade-off, RainbowCrack performs an advance cracking time computation. A desktop computer tests more than hundreds of millions of passwords per second. Instead, it's a complete software suite that's used to play with Wi-Fi networks. Currently I do not have the necessary time to take care of these activities. The money I receive this way goes towards my ongoing web hosting fees and other costs that I incur by making the programs on this site available to you free of charge. It is used to get a password for unauthorized access or to recover a forgotten password.
Next
Cain and Abel software for cracking hashes tutorial
After getting passwrod hashes our next task to crack password by using difference techniques, Brute Force attack one of them. New modules are easy to install in the tool. This mode matches different combinations of those words to crack your device open. Supported platforms: RainbowCrack is available for Windows and Linux Download link: Cain and Abel Best Password Cracking Tools Of 2016 This renowned password cracking tool is a dependable software to recover various types of passwords using multiple techniques. Medusa is a command line tool, so you need to learn commands before using the tool.
Next
Brute Force Attack for Cracking Passwords using Cain and Abel
Generally, dictionary attacks succeed because many people have a tendency to choose passwords which are short 7 characters or fewer , single words found in dictionaries or simple, easily predicted variations on words, such as appending a digit. Thanks to its ability to import and use hashes from multiple formats and sources, OphCrack is known to crack the passwords of a Windows computer in few minutes. It is a totally free and fast tool but you have to install this tool on the computer by using a working user account. Short Bytes: Password cracking is an integral part of digital forensics and pentesting. The author will not help or support any illegal activity done with this program. Its schedule routine audit functionality lets you perform scans at a convenient time. First of all, remove the hard drive from your locked machine and then attach it to a working computer as a secondary drive.
Next
Most used Password cracking techniques by Cain and Abel Software
It is the most popular Windows password cracking tool, but can also be used on Linux and Mac systems. Ophcrack is completely free to download, Windows based password cracker that uses rainbow tables to crack Windows user passwords. Open cain and Abel and click on Configuration. Open cain and abel click on cracker option. Description of Cain and Abel Software According to the official website , Cain and Abel software is a password recovery tool for Microsoft Operating Systems. Its ability to autodetect password hashtypes, makes it a preferred choice of ethical hackers to ensure security.
Next