Windows 7 administrator password hack software free download. Top 5 Free Windows 7 Password Recovery Tool
Windows 7 administrator password hack software free download
Rating: 7,8/10

502

reviews
Top 5 Free Windows 7 Password Recovery Tool
Write the password down and place it securely. Which trick here I am introducing you this is totally free and hardly it required your smaller engagement for how to hack windows 7 password and also while applying this technique your data never delete. Password Protect Shared Folder is designed for for corporate. However you already know I think Specifically, it is used in school, computer labs or other workplaces, where, administrator is locked with a password, while you can only use standard user or guest. It can guarantee 100% security of your important data and no data will be lost. Click Begin burning to create a Windows 7 password reset disk. I have seen users complaining many of time so I thought to bring you here an authentic simple and quickest method for windows 7 password hack such as without any similar windows 7 password genius software which demands some amount to unlock windows 7 password.
Next
3 Ways How to Bypass Windows 7 Password Without CD/Reset Disk
Procedure reset windows 7 passwords without disk Here follow each and every single step with their own perspective image. Thus, you can regain access to computer without losing data. Method how to resetting administrator password windows 7 without command prompt End of this paragraph I am recommending you go and apply the method of how to remove administrator password in windows 7. Besides resetting Windows system password, it could also create a new administrator account without logon. I hope now you know what we are trying to do. Living in a world that is full of various passwords, it's very easy for one to forget his password s. Most of us have way too many passwords to remember on a daily basis.
Next
Hacking Any Windows Administrator Password
Which trick here I am suggesting you to unlock windows 7 password I have applied it to my own and it having 100% success rate to hack admin password windows 7. An administrator account in Windows 7 allows you to change security settings, install software and hardware, access all files on the computer, and make changes to other user accounts. No matter how many times you change your password, this disk always allows you to create a new one. Step 5: Right-click the account that you need to reset password for, and then select Set Password to change password. With one click Handy Password will navigate to a website, enter username and password and submit them. The biggest difference is that the Enterprise edition can even recover domain admin password. The software which I will use is Active Password Changer.
Next
How to Hack your Windows Admin Password « Operating Systems :: WonderHowTo
However, programs that have been installed since the corresponding restore point have to be installed again. You may also choose to change the option, you can do this by using Space key to enable or disable it. And make sure that does not skip any single step because below noted every step has their own important works to serve. Type command Net Users to see the user accounts of Windows. Here we having the full access of the computer files and folder. And after passing throughout the table if you fill to stick with it, so go ahead to follow next doorstep of the method of reset windows 7 password command prompt. Method 1: Reset Windows 7 Password with Disk You can use password reset disk to reset forgotten Windows 7 password.
Next
Hacking Any Windows Administrator Password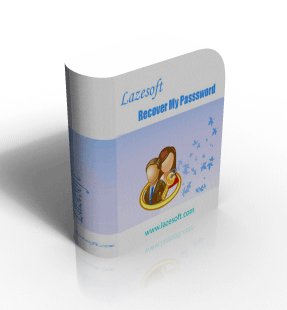 Password Manager Professional is a convenient software application for. There will come a time when you need to crack a password -- and when that time comes, you'll be glad you have a recovery tool available. Unfortunately, this vulnerability been overcame in Windows 8 : Got a burning question you want answered? Step 4: After the burning completes. You have successfully broken into Windows. For this, you'd better write down the passwords somewhere that is safe and private.
Next
Hacking Any Windows Administrator Password
Please follow all the steps as written step by step. Step 5: Boot the locked computer from the reset disk, and then follow the instructions to reset administrator password. It is an easy way to recover Windows 7 administrator password free. The server module is an extension of Password Depot client. It precedes the free Windows 7 password reset software I list above since it doesn't have any shortage. Password Creator allows you to specify the type of characters to use when creating passwords. It supports Windows authentication and Forms-based which includes.
Next
How to Hack Windows Administrator Password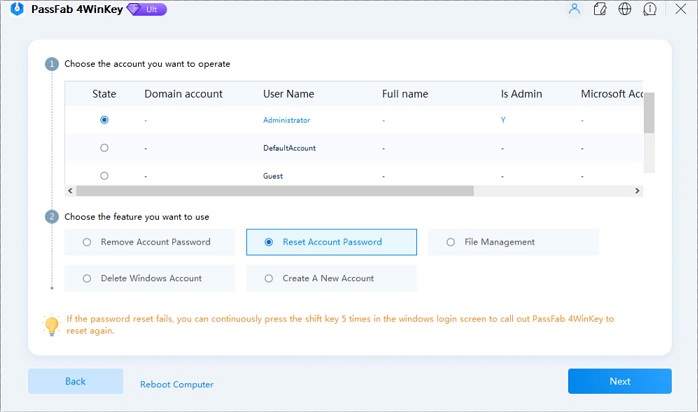 It allows you to create a password to secure your user account. Now you can see that you have successfully has hacked without having lost any file. Windows Password Key loads, follow the interface to hack Windows 7 password. With no reinstalling, with no the original password, with no data loss, you can reset the password. So you can then use it to crack the administrator password on your locked-out computer. You can reinstall system directly if there is nothing important data in the computer.
Next
How To Hack Windows 7 Administrator Password Without Software
Have you tried to empty windows password. This might also apply to Vista. Here, I am going to describe you on how to hack any windows whether Xp, Vista or 7, many more password wihout being logged into the account. Hi guys, unfortunately, the links given above are not working! Step 3: Insert the recovery disk to your locked computer, reset whichever user's password. The motive of closing this three just you have to restart your now. Most of us might have experienced a situation when we forget our Windows administrator password. Using this hack you can reset your administrator password or leave it blank.
Next
How to Bypass Admin Password on Windows 7?
After the process, you can log in your Windows 7 without any password. That's where utility comes in. Finding safe software that will unlock your Windows password is hard to find. Focus Keywords To reset administrator password you are not required outsource any application software. You can create password databases as a shared resource and access them from multiple computers across the network. Below is a detailed tutorial on how to reset admin password on Windows 7 with password recovery software.
Next
3 Ways How to Bypass Windows 7 Password Without CD/Reset Disk
At that time the only solution that comes into or mind is the installation of fresh copy of windows but this will lead to loss of all data and files that are in the windows drive. In case if by mistake if you over jump any step so do not worry just remember what you have done previously along with the file and prepare it as it was and redo the same below process again to unlock windows 7 password. Here is the list of currently supported protocols,. Now you just need to close out of all the opened windows and restart your computer. Ophcrack Ophcrack is one of the most popular free Windows 7 Password Unlocker.
Next