How to gain admin access on windows 8. How to Gain Access to Windows Administrator Account without a Password
How to gain admin access on windows 8
Rating: 7,8/10

1917

reviews
How Do I Gain Access to Files Windows Says I Don't Have Permission to Access?
If you have privileges to change System32 to being writeable, you already have admin access so wtf is the point of this? I must confess both sucks, but still makes day to day life easy. Lazesoft will ask us to select the Windows installation - in case we are multibooting - and will give us the option to reset the local password. I recently did a course on ethical hacking from , this course gave me detailed insight of hacking,learning and training. In any case, now through this article, you will learn whether you can log in or not. Comments indicating you've not read the article will be removed. Even though I am an administrator I am unable to access everything on my computer. I understand your frustration about not being able to access every file or folder on the system.
Next
Ways to Create an Administrator Account in Windows 8/8.1
By taking ownership of a file or folder, in essence, you make it yours even if it belongs to another user, and by gaining full access, you bassically acquire permissions to do anything you want to it access, modify, move, etc. Situation: a folder was created on a network drive by a Windows 10 Home laptop that has since been returned to BestBuy. A permission is a rule that is associated with an Windows 10 object file, folder driver, app , and it regulates which users can have access to the object and in what manner. Gaining administrator access We boot from the hard drive to the installed Windows. Icacls is a command line utility for managing access control lists — i. Subscribe to right away so you won't miss a thing! Local Users and Groups is located in Computer Management, a collection of administrative tools that you can use to manage a single local Windows-10 computer or remote computer.
Next
How can i enable the administrator account in Windows 8, 8.1 or 10?
Even if you're administrator, you need to launch the text editor through 'Run as administrator' option to edit hosts file. A message will pop up stating that you now full access to the item you selected. Live as admin forever and keep screwing the real admin forever. Recover My Password will enable the Administrator account, and reset its password to a blank password. Subscribe to and get more like it. From that linst, mark the desired item and hit Restore rights.
Next
What are the ways to gain full access to the C drive in Windows 8?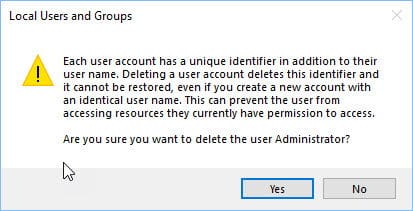 All comments containing links will be moderated before publication. Or read this: But it is also possible via Local Users and Groups Manager in Windows 10 but not in Home edition. U can download this bootable iso. In recent versions Windows has apparently tightened some of the file-level security so that frequently when sharing hard drives and removable media across machines this scenario comes up more often than just when recovering files from a damaged hard drive. In order to activate the Windows 8 Windows-7, Server 2008, 2012,.
Next
How to change Windows admin password from guest user
Plus all my web servers are linux, hence I do enjoy linux too…. Looking for cmd at the default start screen does show a command prompt shortcut but it is not admin either. It should work the same with a Windows 8. After computer boots up, Windows Password Refixer will run. For this purpose, in addition to the operating system, not only the integrated Defender installed, but created an account with limited rights. You should now be able to access the files.
Next
How To Gain Administrator Access in Windows without a Password
How to gain access of admin account of Windows, I activated a guest user and I want to change the admin password from the command line. Thanks in advance for your time and response. Email addresses, phone numbers and such will be removed. If the icon is in your Windows 7 Taskbar, right click on it, then right click on the Command Prompt in the popup many that appears to get the option: Now you have a Windows Command Prompt with full administrative access. Gaining administrator access We boot from the hard drive to the installed Windows. A message will appear, informing you that ownership and rights are restored to the original account. Occasionally, you may need to make your standard user account administrator.
Next
Gain Access to Windows 8 Administrator Account
Hello, this hack is too old now and you should update it. From there copy what you need with Robocopy. Are there ways to do this faster or multiple files folders at a time? We make a copy of the file with Ctrl+C, paste a copy of it with Ctrl+V and then press F5 to refresh. Use another computer you can access as administrator to download and install. The first step is to get one with Administrative privileges. However, it turns out that this function doesn't correctly check the impersonation token of the caller to determine if the user is an administrator.
Next
How to Take Ownership and Gain Full Access to Files/Folders in Windows 10 (and Vista, 7, 8)
It displays your Windows 8 and all existed user accounts. It's best to remove it safely, so we avoid any chance of data corruption. Is there a simplistic command I can execute to change all file permissions on the ext hard drive so I can finally access them? Well here is a method which exploits yet another windows bug. Then right-click on it and select Properties. So accounts that also show their email on Windows 8.
Next
Ways to Create an Administrator Account in Windows 8/8.1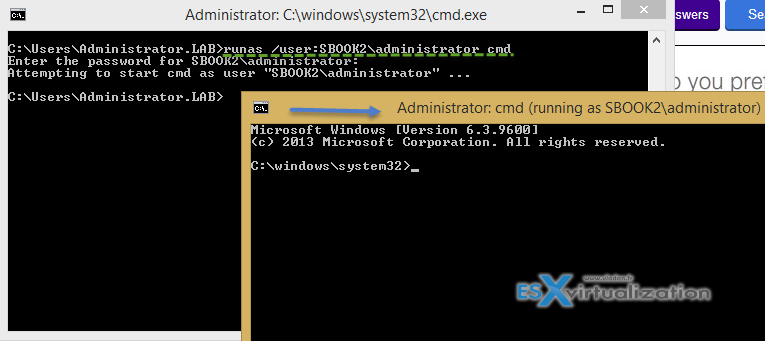 It doesn't matter on which version of Windows we want to gain administrator access; any installation medium will do. Any suggestions what I may be doing wrong? Holding down Ctrl+ Shift before clicking it or any other program for the matter will open it with admin privileges thanks to ernie for the info. Let me suggest my to get you started. We'll look at how to change the setting to display hidden files and folders in Windows Explorer. Developers of operating systems try to improve their security with all methods and to minimize the damage it is no different with Windows 8. Don't worry, t his will have no adverse effects on your system.
Next