Make a usb drive hack in windows. How to: Create a Recovery Drive for reinstalling Windows 10
Make a usb drive hack in windows
Rating: 9,2/10

1444

reviews
Top 5 USB Hacks that PWN You
This is because you cannot make the. If you have any different websites or programs, feel free to use them. It kept bringing me to the menus about troublshooting. Using the Lexar BootIt tool method sounds much simpler, but finding a Flash Drive that will work with it appears to be the big problem. By the way, half the the things that the payload does are blocked by a decent firewall.
Next
4 Cool USB Flash Drive Hacks (with Details) You May Never Think of
This post uses a batch file, an autorun file, and downloaded programs. Also you can view the type of device in the Volumes tab in the properties of the drive as we see here Type: Removable. For those looking to build a Windows to Go environment with an enterprise edition of Windows, you can follow the. For each password entry, the following information is displayed: Record Index, Web Site, User Name, Password, User Name Field and Password Field. I was however able to get it to boot by selecting Startup Options, letting it reboot, then selecting Option 7 to disable driver signing checks. Step 3: You can either select to email you a reset link or send a code to you phone to reset your password.
Next
Top 5 USB Hacks that PWN You
You will get a message like Diskpart succeeded in creating the specified partition. I can't understand why it's so difficult to make an. The above moded driver problem is that windows reinforces driver signature checking just about every time at boot no mater what i do! Reboot just in case and enjoy. Just follow the instructions in the program and it will set up your U3 drive to run our custom created launcher. At the same time, the filed transistor opens. GetFolder oPath For Each Files In objFolder. However, large-capacity memory phones are very expensive.
Next
How to Customize U3 USB Smart Drive to Become Ultimate Hack Tool • Raymond.CC
I take it that an update installation will create a new serial number. Wait until the diskpart utility starts running. So, how about to make a Video Tutorial? There are various ways to install Windows To Go using any version of Windows 8. Alternatively, you can use one of the tools mentioned below. Get Extra Storage on Phones It is embarrassing that your smartphone always prompts an insufficient memory. Now your rootkit is ready and you are all set to sniff the passwords.
Next
How To Create Lenovo USB Recovery Drive For Windows 10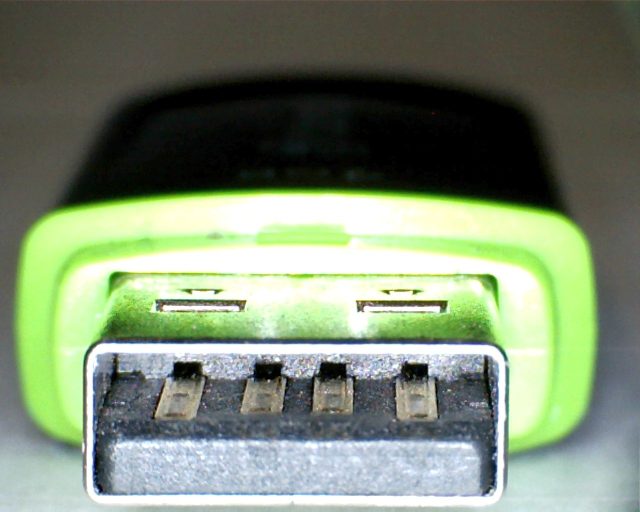 There is a yello exlamation mark next to disk drive instance saying that I need to reboot for the new device to work properly. Flash drive uses are often referred to as a portable storage space for file transferring. Power a hotplate Never deal with cold coffee at your desk again. Host Computer Requirements Generally speaking, Windows to Go will work on hardware that has been certified for use with Windows 7 or later. This is the end of the tutorial.
Next
How to Make Flash Drive a Local Disk
If necessary, for it will be formatted later. It can be used to edit the disc image and extract files from the image directly. Unplug and reconnect the device. Plugging in a U3 smart drive will show up 2 drive letters in Computer rather than just 1. I went to the site and downloaded the utilities on a burner laptop connected to a cellular hotspot. You can read this article to. If you have any other questions, please leave a message at the comment area and we will see what we can do for you.
Next
How to Hack Passwords Using a USB Drive
Choosing the ' partition 1' for setting up it as an active partition. In worst cases, it can blow up the motherboard with loud flames hurting the user. Details Note: No product key is required when using the Recovery Drive to reinstall Windows 10. Either that, or you have strange computer settings. Create a telling collection of files to illustrate different eras of your life to show your children, grandchildren, or simply for memories sake. Did you use any of the utilities mentioned above? When it comes to computer security, sometimes it's good to know what it is that you're trying to protect yourself from. Step 1: When entering a wrong password, it will show you the Password hint and you can reset password.
Next
How to Customize U3 USB Smart Drive to Become Ultimate Hack Tool • Raymond.CC
Maybe this still works in windows 7 but not in windows 10. Install them, and place them and the folders they create in the same directory as all the other stuff. In this video, I'm going to cover the AutoRun feature in Windows and why, for security reasons, you should never use it. When a certain level of potential is reached, it returns the power to the source, i. Win10 Defender said there were viruses on the downloads. It will activate the current partition. The mass production process begins, please wait patiently.
Next
How To Create Bootable USB Without Any Software In Windows 10 (Using Command Prompt)
Build your own with using these 25. For more solutions to hack Windows 7 password, please visit: in. Differences Between Windows to Go and Normal Windows Installations Windows to Go is designed to operate just like any other version of Windows. Once the recovery drive is created on a computer that is already activated, everything should be ok. Just type ' f:' then hit Enter, and the active directory changed to F:.
Next